Strata North – Providing Professional Management, Consultancy and Strata Support
Types – Residential, Community, Commercial, Neighbourhood, Industrial, Resort, Mixed Use and Retirement Villages.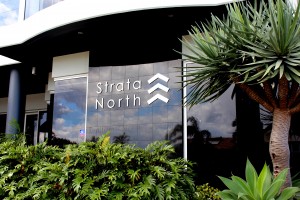 We provide the following services to our valued clients:
Your Owner Portal:Offering 24/7 online access to your properties financials and historical documents (minutes, valuations, plans, historical data etc) from any device.
Arrange repairs & maintenance at the instruction of the Executive Committee and Owners Corporation.
Arrange Insurance quotes and lodge Insurance claims (Ref. 'Insurance' tab).
Arrange and convene Annual General Meetings and Extraordinary General Meetings by:-

Preparing agendas and issuing meeting notices.
Chairing meetings.
Record minutes and distribute minutes of meetings to owners.

Arrange Executive Committee Meetings.
Prepare financial reports, pay approved invoices,draft annual budgets, and reconcile bank accounts daily.
Arrange tax returns and business activity statements (BAS).
Issue levy notices, pursue levy arrears, and instruct formal debt recovery.
Maintain the strata roll, general files and archives, and produce records for inspection.
Maintain and supervise the use of the common seal.
Bylaw compliance and registration.
Building warranty claims.
We also work alongside our Owners in ensuring compliance with:
Fire Safety
Pool Compliance
Window Locks
Asbestos
Work Health & Safety
Trades Monitor