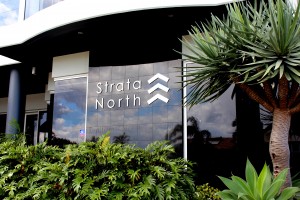 Strata North (formerly SMS Byron Bay/Ballina) has always taken the view that strata and community management is more about 'People' than 'Property'.
With a focus on developing working relationships and adding value to our client's property, Strata North continues to be recognised as the most respected strata and community management company on the Far North Coast of NSW.
Each property is appointed a Manager and an Assistant ensuring consistency in communication and a personalised service. Our management style involves working alongside our Owners and Executive Committee members by facilitating decisions and instructions of the Owners Corporation with full transparency.
Our Executive Committees are informed when quotes are requested, when work orders have been issued, and when works have been completed. All invoices are circulated for approval before being paid and approved invoices are paid daily, which is something our trades and service providers often rely on.
We have worked with many satisfied developers in setting up strata and community title properties. Strata North specialises in the drafting of realistic budgets, and providing general advice and consultancy services for the preparation of Bylaws and management statements. For more information, please click on the 'Developers' tab.
Each owner is treated to the latest in technological advances and 24/7 access to our online Owner Portal. The portal provides owners with financial statements, meeting minutes, plans, historical data, and other important documentation. Strata North also provides in-office facilities for meetings (including skype, teleconference), and all the latest levy payment options (BPAY, credit card, direct debit, Cheque, Aus Post).
Please contact our office on 02 6681 4944, or via email at admin@stratanorth.com.au and you will receive a response within 24hrs.
Service Area: Tweed Heads, Kingscliff, Hastings Point, Cabarita, Pottsville, Murwillumbah, Mullumbimby, Ocean Shores, Brunswick Heads, Byron Bay, Suffolk Park, Broken Head, Lennox Head, Ballina, Alstonville, Lismore, Goonellabah, Casino, Kyogle, Wardell, Broadwater, Woodburn, Evans Head, Coraki, Woody Head, Iluka, Maclean, Angourie and Yamba.
Meet Our Team
"Chad Duensing and his staff are a pleasure to speak with, especially Misty Daly whose quick recall and memory are admirable."