DEFT PAYMENT SYSTEMS
Offers you a simple, easy and secure way to make levy payment.
You can make payments online when it suits you, anytime, anywhere.
PAYMENT OPTIONS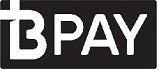 BPAY PAYMENTS – Biller Code 96503
Contact your participating financial institution to make a BPAY payment directly from your cheque or savings account.
Enter the Biller Code and your DEFT Reference Number as shown on the front of your levy payment notice excluding spaces.

Pay over the Internet by making auto payments directly from your nominated bank account or credit card or by using the DEFT Online from your pre-registered bank account at www.deft.com.au

Pay by DEFT Phonepay from your *pre-registered bank account. Call 1300 301 090 or International +61 2 8232 7395

Credit card payments can be made over the internet. Log onto www.deft.com.au or call 1300 301 090 and follow the instructions.
A surcharge will be applicable if you use this option.

Pay in person at any post office by cash, cheque or EFTPOS at any Australia Post Office, using your levy payment notice.

Pay by mailing the payment slip with your cheque to:
DEFT Payment Systems
GPO Box 4690, Sydney NSW 2001